Niphestos Marine Engineering - Methana
Details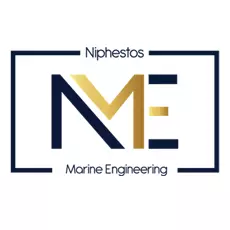 Routine servicing of all marine engineering systems is fundamental to ensure that your yacht functions safely, reliably, and to optimum capacity. Niphestos Marine Engineering offers a comprehensive marine engineering service including the supply, installation, repair, and overhaul of the engines. So, whatever you need, from a simple check, to a complete new generator installation they are up for it and happy to help.
Apart from assisting you with maintenance and on-going service and treating any issues as they may arise – they also have an extended team of experienced partners who can assist you with marine electronics, interior redesign, stainless fabrication etc.
Niphestos Marine Engineering, are experts when it comes to different aspects of marine engineering. Their experienced engineering team is fully equipped with the enthusiasm, knowledge and skills to handle marine engine repairs, spares or replacement, generators and more.
They fully comprehend that on occasions it isn't possible to get your yacht to the marina when there is an emergency defect, that is why they can come to you. Their team of engineers have the equipment and tools to visit your yacht wherever it is in Greece. Therefore, their services can be extended throughout Greece & not just in the Argosaronic Gulf.
Engines and generators are one of the most important components of any yacht allowing you to enjoy safe, efficient and hassle-free sailing. Consequently it's essential that your generators are installed correctly by skilled and experienced engineers who understand key requirements such as sound attenuation and vibration control, manufacturer's requirements on exhaust back pressure, correct raw water cooling and anti-syphon control.
Niphestos' skilled engineers can advise on and install brand new generators on yachts of all shapes and sizes. With a wealth of experience of all types of craft and their systems they will recommend and install the most suited equipment for you and your yacht. They work closely with local dealer networks to establish competitive pricing and the best possible service.
Immediate Technical Support
Engine maintenance
Repair of malfunctioning engines
Repair/maintenance of propulsion systems
Generators
Technical support for engines
Customised maintenance plans
Generator supply and installation
Tenders
Engine maintenance and repair
Propulsion systems maintenance and repair
Electronics maintenance and repair
Painting and polishing
GRP repair
Constructional transformations
Other mechanical works
Photos & Videos
Contact
Send a message to Niphestos Marine Engineering