Details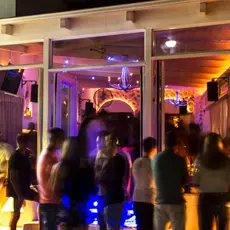 A-bar is in the heart of Agistri, at the seaside road of Skala and it is the centre of the summer entertainment on the island.
A very detailed bar, with amazing decoration, it is one of those that raise the summer mood high. When ou enter, you will find out its island-summer spirit.
At A-bar, you can start your visit in the morning for coffe and breakfast and then continue your day with salads and cold plates, while in the evening you can enjoy the cool cocktails which combined with the excellent music will cheer you up.
Photos & Videos